Quality Pest Management For Algonac, MI Properties

If you have spent much time on your Algonac property, you probably understand the need for professional pest control. Unfortunately, many of your options in the area put your home, business, customers, or family at risk of dangerous side effects that come with some pest control methods.
That's why Eco Pest Control chooses to do things differently. With innovative organic technologies and products designed to protect homes, businesses, and yards from every Algonac area pest, we make what's most important to you most important to us. Our services and reputation speak for themselves:
Nearly a decade of industry experience

Eco-friendly, organic products

Locally and family-owned and operated

Effective, reliable, and prompt services

Trustworthy customer service that puts your needs first
When your Algonac home or business is at risk, don't you want a pest control company that's actually on your side? Call us today to schedule an appointment or read more about our services below.
Home Pest Control In Algonac, MI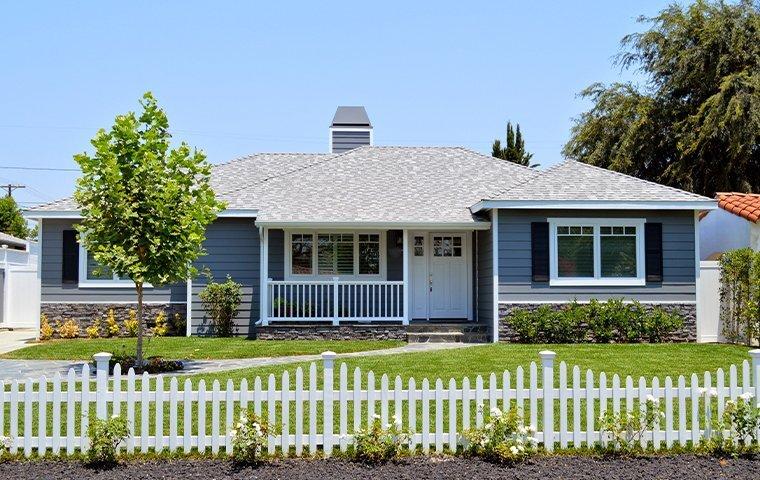 As a homeowner in Algonac, it can be difficult to deal with all of the natural forces that try to tear away at your property value. However, if you don't have a plan to deal with pest control on your property, you could be putting your investment (and your family's health) at risk.
Fortunately, Eco Pest Control puts your needs ahead of everything else. That's why we provide eco-friendly pest control solutions that will not only eradicate your pest problems but also keep your home, family, and pets safe. If pest control is something you'd like to cross off your list completely without worrying about the side-effects of traditional solutions, give us a call today.
Commercial Pest Control In Algonac, MI
As a business owner in Algonac, you're probably well aware of how important your reputation is to your business. Unfortunately, the presence of pests in your Algonac business facility put your reputation (and your future profits) at risk.
That's why Eco Pest Control offers the most innovative and organic solutions that can protect your business from pests in a way that anyone in the community would support. Our highly trained service technicians will inspect your property thoroughly before putting a customizable plan together that can ensure your customers will never see a pest problem. Call us today to schedule an appointment at your earliest convenience.
What Algonac Homeowners Ought To Know About Bed Bug Control
There are a lot of myths that surround bed bugs. These tiny pests are rumored to only invade dirty homes or homes with a lot of clutter. Unfortunately, no matter how well you take care of your home, bed bugs can still hitch a ride into your house on all kinds of items, from luggage after trips to secondhand furniture, infiltrating your home in ways that you may not even be aware of until it's too late.
Plus, it can be very difficult to notice when you have a bed bug infestation. Since they only come out from within your furniture cushions when you stop moving, you might notice the signs of a bed bug infestation before anything else. These signs include rust-colored rings from their excrement, blood stains on your furniture or bedsheets from feeding, and a musty odor on your furniture. Bed bugs also leave red, itchy bumps on your skin in a straight-line org zig-zag pattern or in a rashy cluster if several bugs have fed on you.
If you do notice the signs, don't try and get rid of bed bugs yourself, as spraying or vacuuming the surface of furniture will only eradicate the pests on the surface. Fortunately, at Eco Pest Control, we have innovative, environmentally friendly pest control solutions that can get rid of an entire bed bug infestation. Give us a call today to find out more or schedule your free inspection before suffering the health effects of a long-term bed bug infestation.
Can Mice Carry Diseases Into Algonac Homes?
While they may not seem like the biggest issue threatening your Algonac home, mice can actually be some of the most dangerous nuisances in the pest world. Along with a unique ability to chew through the siding of your home and destroy many of your stored goods, they can also squeeze their flexible bodies into small cracks and crevices to gain entry to most of the rooms in your home.
As they move around, they can spread dangerous diseases all over stored items, stored food, and meal-preparation areas (from pathogens that they pick up while searching through dumpsters, sewers, etc.) Unfortunately, they reproduce at a very rapid rate within your walls, so your store-bought traps and poisons usually won't be able to keep up with the infestation.
If you spot signs of a mouse problem, schedule an Eco Pest Control inspection before the infestation becomes unmanageable. With eco-friendly solutions and innovative rodent-monitoring devices, we can ensure that we spot the entire mouse problem before putting a plan together to eradicate and prevent all of the mice activity on your Algonac property. Call us today to schedule an appointment at your earliest convenience.
Request Your Free Quote
Complete the form below to request your free quote.